Obituary for William M. "Bill" McNally Jr.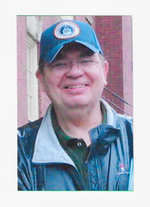 Clinton - William M. "Bill" McNally, Jr., 78, a lifelong Clintonian, proud patriot, devoted family man and community servant, passed away peacefully surrounded by his wife and sons on Tuesday, December 14, 2021 at UMass Medical Center in Worcester.  He is survived by his beloved wife of 55 years, Mary (Kilcoyne) McNally; their four sons, Sean P. McNally of Beverly; Matthew B. McNally of Worcester; William M. McNally III & wife Laura (Sasso) of Worcester; and Patrick J. McNally & fiancée Kelly Rosenthal of Sterling; 5 grandchildren — Rachel, Sophie, Leah, Owen and Emma McNally.  He leaves his sister Kathleen Pazaryna & husband Matthew of Clark, NJ; nieces, nephews, cousins, extended family and many dear friends. 
Bill was born in Clinton, son of the late William M. McNally, Sr. & Mildred (Underwood) McNally.  He graduated from Clinton High School, Class of 1961, enlisted to proudly serve our nation in the United States Air Force for four years as an Airman 2nd Class, then graduated Cum Laude with a Business degree from Worcester Junior College.  He began his professional career working as a Store Manager for the A&P Supermarket chain before joining Proctor & Gamble, from where he ultimately retired after more than twenty years as a multiple award-winning senior account manager, including the coveted Gold Club Award, P&G's highest individual acknowledgment.  In addition, Bill and Mary owned and operated their family business, Character Toys & Gifts, supplying merchandise to local stores, hospital gift shops and Davis Farmland.  A strong advocate for preserving Clinton history and resources, Bill served aboard numerous committees and associations and donated time to countless causes, notably as co-chair of Clinton's 150th Anniversary Parade in 2000, as co-founder and co-chair of Clinton Olde Home Days for 20 years, and as a valued member and presenter for the Clinton Historical Society.  He coached youth baseball, held membership with the Clinton Leprechaun Society, and organized for numerous local causes, including the successful fight for continued public access to the walking trails at the north dike of the Wachusett Reservoir.  Bill was a man of great faith, a life member and Eucharistic Minister of St. John the Guardian of Our Lady Parish, serving as the first president of the St. John's Parish Association.  A diligent researcher, genealogist and historian, Bill traced his roots back through his proud Irish heritage and enjoyed traveling with his wife Mary to visit with generations of family and friends in County Mayo, Ireland.  He always thought of others before himself and led by example.  Above all, Bill lived "A Wonderful Life" devoted to family, faith and community.  
Calling hours will be held from 2-5PM on Sunday, December 19, 2021 in the Philbin-Comeau Funeral Home, 176 Water St., Clinton.  A Mass of Christian Burial will be celebrated at 11:30AM on Monday, December 20, 2021 in St. John the Evangelist Church, 80 Union St., Clinton, with burial to follow in St. John's Cemetery, Lancaster.  Memorial contributions may be made in memory of Bill McNally to:  Clinton Historical Society, P.O. Box 286, Clinton, MA 01510.  Online condolences may be placed at www.philbincomeaufh.com

Affiliations

Air Force

American
The insignias listed here may be subject to copyright and / or trademarked. Those copyrights and trademarks are owned by the respective organizations.