Obituary for Joan Bicchieri (Frain)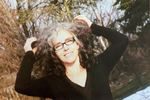 BOLTON - Joan (Frain) Bicchieri, beloved mother, daughter, sister, niece, aunt, cousin and friend, died unexpectedly on Friday, December 17, 2021. She was 63.

Joan was born in Greenwich Village, NY, a daughter of Maryalice (Sheehan) Frain and the late William J. Frain. She was raised in her beloved Jamaica, NY, and equally cherished Bolton, MA. Joan was educated in New York City public schools and was a 1976 graduate of Nashoba Regional High School in Bolton. She later attended New England Baptist Hospital School of Nursing and graduated from Framingham Union Hospital School of Nursing.

For more than 40 years, Joan worked as a registered nurse. During that time, she touched and enlightened the lives of countless patients, nurses, and doctors at Clinton Hospital in Clinton, MA. She brightened her patients' days through many acts, big and small, including bringing home decor magazines, perfume samples, warm blankets, and Andrea Bocelli music to the third floor of the hospital. She was an expert at caring for people in true and simple ways, and not just her patients, but everyone around her.

Though she was a nurse by trade, she always said that the best job she ever had was being a mother. Joan lives on through her three children, Noah, Lillian, and Molly, whom she nurtured and raised with Steven Bicchieri. She is also survived by her mother Maryalice Frain; her six siblings, Mary Johnston and her husband Gregory, Clare Brekka and her husband Kenneth, Thomas Frain and his wife Michelle, Paul Frain, Jack Frain, and Susan Frain; one uncle, Jerome Frain and his wife Patricia; three aunts, Catherine Butler, Marjorie Cavanagh and Joellen Sheehan; generations of nieces and nephews; and many cousins in Massachusetts, New York, Colorado, Vermont, and Washington.

Joan was happiest when she was with her children. She loved to take her dog, Lolly, for long walks at the beach in New Hampshire or at Dexter Drumlin in Lancaster. She loved to feed people with fresh food from her garden. She loved to enjoy summer swims in the creeks of the Catskill Mountains. She loved loud music, dancing, singing, baking, wild flowers, horses, hosting dinner parties, and the finer things in life, like peaceful suppers in her backyard or walking arm-in-arm with her children. More than anything, though, Joan loved people. All people.

We will miss Joan for the rest of our lives.

Family and friends will gather to celebrate Joan's life on Monday, December 27th with calling hours to be held from 9 until 11AM in the Philbin-Comeau Funeral Home, 176 Water St., Clinton, and a Mass of Christian Burial to follow at 11:30AM in St. John the Evangelist Church, 80 Union St., Clinton. Anyone and everyone is welcome to join.

When she lost loved ones, Joan would mow a heart in her lawn or shovel a heart in the snow so that they could see it from Heaven. During the next snowfall, next lawnmowing, or next walk on the beach, you can show Joan your love by doing the same for her.