Obituary for Evelyn L. Bash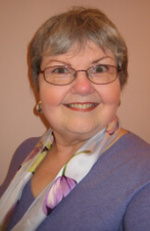 Clinton - Evelyn L. Bash, 74, passed away peacefully on October 27, 2019. Ms. Bash grew up in New Jersey, raised her family in Wisconsin, and lived for the past 30 years in Clinton, MA. Before retiring, Evelyn had a career as a computer programmer for AT&T. Evelyn had a passion for sewing and, in retirement, operated a bridal couture business from her home. She was a member of the Association of Sewing and Design Professionals. In 2002, her denim wedding dress won the top prize out of over 70 entries and was featured in the January 2003 issue of Threads Magazine. She made the wedding gowns for her daughter and several of her nieces and nieces-in-law.

Ms. Bash is survived by a daughter and son-in-law, Beth and Bruce, who live in Minnesota, along with two grandchildren. She was pre-deceased by a son, Mark. She is also survived by two sisters, as well as several nieces, nephews and cousins. She was a member of the First Parish UU church in Stow, MA, and enjoyed singing in the church choir. Plans are being made for a memorial service in Spring 2020. Funeral arrangements are entrusted to the care of Philbin-Comeau Funeral Home, 176 Water St., Clinton.